Yoga Chaplains
Rev. Bethel Lee
(Founder of Yoga Chapel)
Vancouver, BC (Canada)
Born in beloved Seoul, Korea, Bethel has pilgrimaged across Asia, Europe, the Middle East and North America, but has always been a West Coast girl at heart. She lives in Vancouver with her soul-mate David and their sweet rescue dog Chance.
---
Bethel Lee earned her Bachelor of Arts in Industrial-Organizational Psychology from Pepperdine University in Malibu, California and her Master of Divinity from Duke Divinity School in Durham, North Carolina. She is an ordained minister within the United Church of Canada.
After attaining her 200 Hour Hatha Teacher Certification through Open Source Yoga in Vancouver, BC, Bethel has continued advanced training for her 500 Hour Certification through Semperviva Yoga College, specializing in Yin, Vinyasa, Prenatal and Kundalini yoga. She loves designing classes that are creative, incorporating various styles and approaches, while remaining sensitive to anatomy because she believes that participants should be both challenged and empowered.
Bethel is deeply grateful to the United Church of Canada's New Ministries Foundation, the Davey Family Endowment Fund, the Leadership Endowment Fund and the Kingsgcourt United Church Endowment Fund, which have supported the dream of Yoga Chapel to become a lived reality.
bethel@yogachapel.com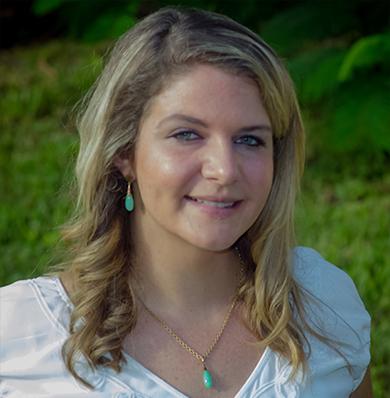 Florida City, FL (USA)
A native Floridian, Audrey did not venture too far from her hometown of Naples to plant some roots. Audrey currently resides in Florida City, FL, an urban suburb of Miami, where she and her husband Jose Luis are active members of their very diverse community.
---
Audrey B. Warren earned her Bachelor of Arts from Florida Southern College where she majored in Religion, and then ventured out of Florida for only a few years to earn her Masters of Divinity from Duke Divinity School in Durham, NC. She is an ordained Elder in the Florida Conference of the United Methodist Church and currently serves as Senior Pastor at First United Methodist Church of Miami.
Though Audrey has been practicing yoga for eight years now, it was not until the death of a close friend that her practice took on a spiritual dimension. She found the deep inhales and exhales to be a form of prayer that carried her through a crisis of faith. Yoga became a profound gift and spiritual practice that continues to nurture her faith daily. With the desire to share this gift, Audrey received her 200 Hour Yoga Alliance Teacher Certificate through Sunshine State Yoga, and has been teaching yoga for over four years at her church and in local studios. Audrey strives to create an experience of renewal and refreshment within each class that can be taken off the mat and then shared with the world.
awarren@fumcmiami.com