Yoga Chapel Leadership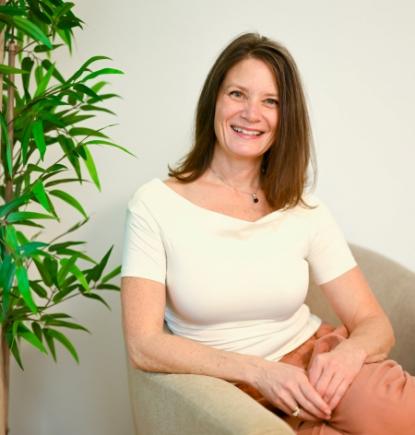 Kristin Mooney
Executive Director of Yoga Chapel
Camp Hill, PA (USA)
Kristin is honored to lead the work of reimagining Yoga Chapel as a nonprofit organization. She envisions communities around the globe breathing and moving mind, body, and spirit in the power of God's love. She looks forward to developing structures aimed at empowering yoga instructors to create spaces where people might explore and grow in community and relationship with their Creator through an embodied understanding of Christ's love and grace.
---
Following a move with her family in 2010 from the suburbs of Atlanta to the rolling hills of Central Pennsylvania, Kristin found solid footing in unfamiliar surroundings by centering in her faith and deepening her yoga practice. Weaving together her morning asana practice with her daily devotional time, Kristin discovered the beautifully meditative aspect of yoga as a pathway to new discoveries in her relationship with Christ.
Since 2017, Kristin has led weekly practices for her local community in Camp Hill, Pennsylvania. Inspired by the global, non-denominational fresh expressions of church movement, Kristin seeks to share God's love and grace with those who feel distant from the traditional church.
Kristin finds great joy connecting with spiritual explorers simply curious about the teachings of Christ as well as seasoned Christians looking for a deeper connection with the Divine. She strives to create an inclusive, multilevel experience where those stepping onto the mat for the first time and those further along in their practice might find space to explore and grow together.
Kristin earned her 200-hour teaching certification through YogaFit and is a Registered Yoga Teacher (RYT) with Yoga Alliance. She completed the "Yoga from a Christian Perspective" training with New Day Yoga and has completed trainings through Fresh Expressions and its Center for Remissioning.
Off the mat, Kristin is a steward of the environment with her husband, Dave, whose patented technology, Ecoremedy, converts problematic and messy wastes into renewable energy and beneficial byproducts. Together, they are the parents of two adult children who amaze and inspire them every day but have a nasty habit of beating them practically every time in an ongoing game of Kan Jam.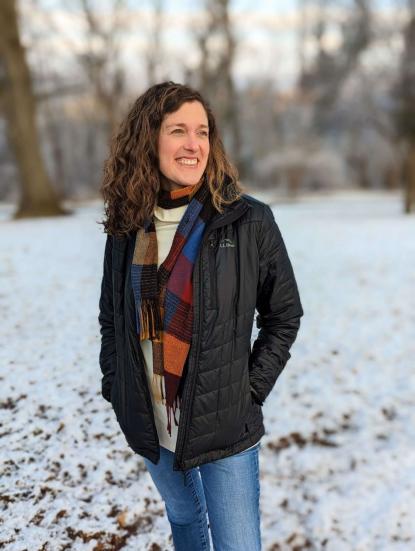 Anna Layman Knox
Director of Spirituality & Leadership Development
Camp Hill, PA (USA)
Drawing on her experience as a pastor for over 14 years in diverse contexts in both South Africa and Pennsylvania, Anna is humbled to lead the work of developing the spiritual and liturgical life of Yoga Chapel while working together with Yoga Chaplains to empower and encourage their leadership in developing not only Yoga Chapel practices - but Yoga Chapel communities. Anna was officially ordained in 2014 in The United Methodist Church and is passionate about working with Kristin and others across denominations, as Yoga Chapel is reimagined in this new season.
---
Born in Central Pennsylvania, after moving nineteen times since high school, Anna has returned to serve God in the same community where her life began. She currently serves as a pastor in Camp Hill, a suburb of Harrisburg, PA and is grateful to share this precious life with her spouse and partner-in-life, Simon, and their sons, Dominic and Peter.
Prior to serving as a pastor for more than 3 years in South Africa, Anna Layman Knox earned her Bachelor of Arts in International Relations from Carleton College in Northfield, MN and her Master of Divinity from Duke Divinity School in Durham, NC. She became an ordained Elder in the Susquehanna Conference of the United Methodist Church in 2014 and currently serves as Community Pastor of Camp Hill United Methodist Church. While Anna had practiced yoga off and on over the years, her love of meditation and movement was cultivated during the 4 years she served as a pastor in the beautiful Pocono community of Hawley, PA. Attending Roots Yoga Studio became a sabbath ritual that sustained and nurtured her faith and her body. Upon arriving in Camp Hill, she discovered that others in the wider community also craved the opportunity to engage in prayer through movement and meditation. For Anna, sharing yoga is a transformational way to interpret scripture and live its story through the fullness of our bodies, minds, and spirits. She is Level-Three trained through YogaFit and is currently pursuing her 200-Hour certification, while offering experiences for people in and beyond the traditional church to experience worshipping God through yoga. Anna has also trained through Fresh Expressions.
Anna is passionate about listening, exploring the unknown, authenticity, and Rooibos tea with milk and honey. She loves the challenge and joy of walking alongside others, and at any given moment in the day, you'll probably catch her singing.